Resources
Check out all of the great resources to learn how Origami Risk's single, comprehensive risk management solution can benefit your organization. See why we won the  Best in KLAS 2022 award for Healthcare Safety, Risk & Compliance solutions.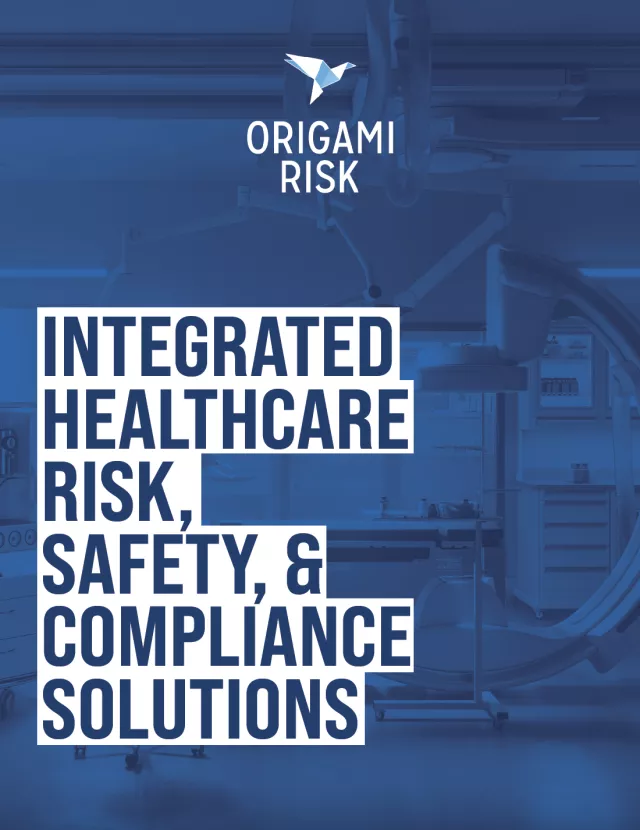 Integrated Healthcare Risk, Safety, & Compliance Solution
This product guide covers all of the current Origami Risk product offerings in the market for Healthcare organizations.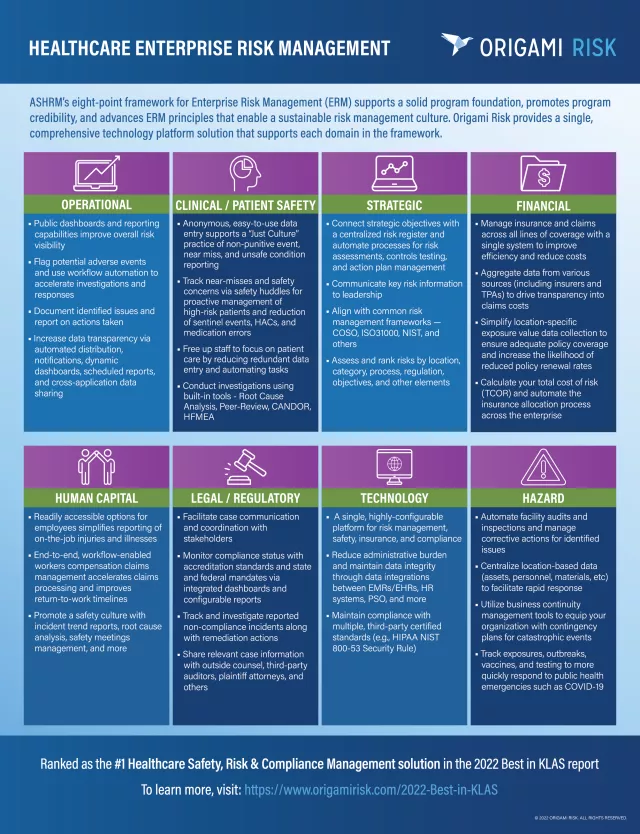 ASHRM ERM Framework
The healthcare-specific Enterprise Risk Management (ERM) framework adopted by ASHRM supports a solid program foundation, promotes program credibility and success, and advances ERM principles throughout the organization. Origami Risk provides a comprehensive technology solution that helps streamline processes and activities related to each of the 8 risk domains in the framework.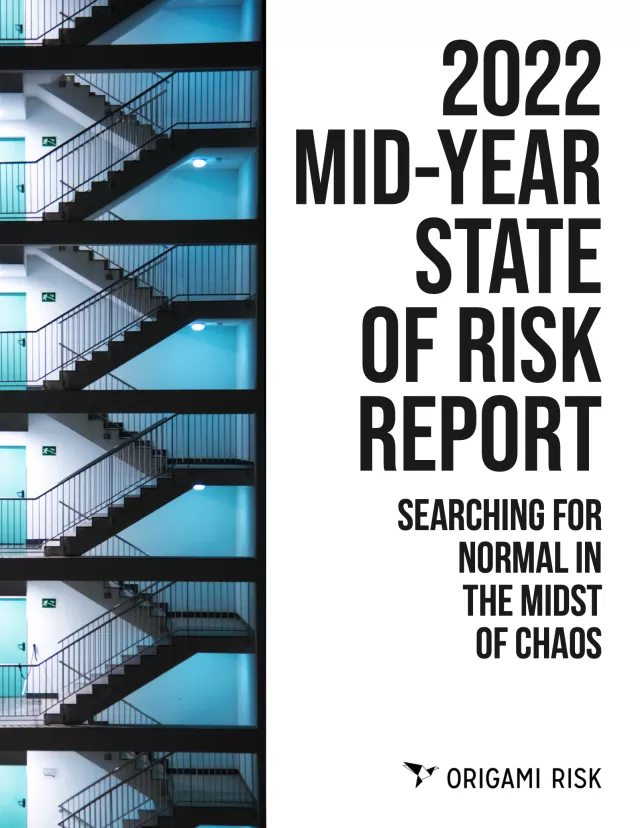 State of Risk: 2022 Mid-Year Outlook
Origami Risk's 2022 State of Risk Midyear Outlook Report has insight into the current state of risks and top-of-mind concerns facing healthcare organizations going into 2023.
Click here to download the report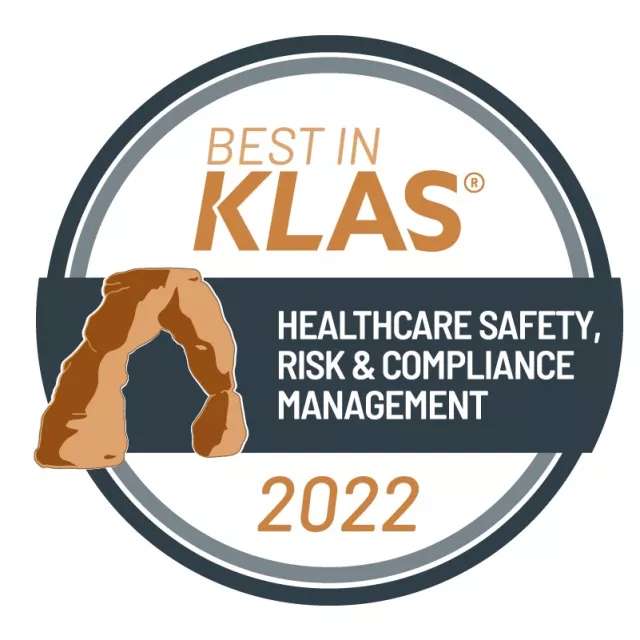 Best in KLAS 2022
Origami Risk's healthcare solution suite has been named the #1, Best in KLAS Healthcare Safety, Risk & Compliance solution in 2022.
About Origami Risk
Origami Risk provides innovative risk, safety, and compliance solutions built on a single, highly-configurable cloud-based platform. Available as individual suites, our comprehensive RMIS, GRC, Healthcare risk management, and EHS solutions can also be combined to reduce redundant systems and data, lower administrative costs, and provide greater transparency and insight across an entire organization. Origami prioritizes service delivery. In addition to a focus on hiring and training exceptional people, we measure ourselves and set incentive compensation based on client satisfaction.
Contact us to learn more.  
Solution Showcase | Public Dashboards: How to Enhance Goal Tracking and Support Safety Culture
Download Now