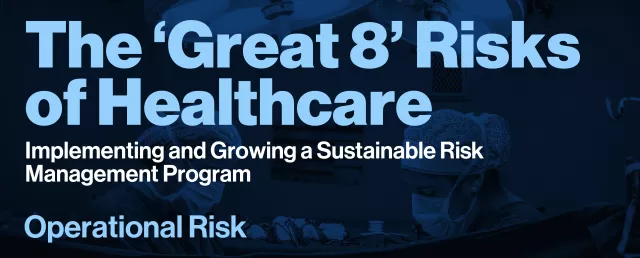 Enterprise Risk Management (ERM)
Healthcare organizations face an increasingly complex and challenging risk environment. Establishing a more proactive, holistic, and responsive approach to managing risk is essential.   
To support healthcare organizations that are looking to implement and grow successful and sustainable Enterprise Risk Management (ERM) programs, ASHRM has adopted an ERM framework created by the Committee of Sponsoring Organizations of the Treadway Commission (COSO). This framework is designed to be flexible allowing each organization to adapt it to fit its mission, vision, culture, and strategic direction.
Origami Risk provides a single, comprehensive technology platform solution that supports each domain in the framework. Ranked as the #1 Healthcare Safety, Risk & Compliance Management solution in the 2022 Best in KLAS report.
'Great 8 Risks'
The ASHRM ERM framework provides healthcare organizations with a flexible structure for guiding risk management professionals as they work to implement and build upon ERM programs that focus not just on the protection of value, but the creation of value, as well.
In our series, we explore each of the 8 risk domains — providing resources to help your organization build a sustainable risk management culture and program.
As part of its single-platform delivery of risk, insurance, safety, and compliance solutions, Origami Risk provides a wide range of flexible tools that support the foundational elements of healthcare ERM, help to promote overall program credibility and success, and also streamline the activities that contribute to long-term program sustainability.
Click here to view the 8 risk domains infographic 
Domain: Operational
Operational risks are risks resulting from inadequate or failed internal processes, people, or systems that affect business operations. Operational risks include risks related to adverse event management, credentialing and staffing, documentation, chain of command and deviation from practice. Healthcare operations are challenged to deliver timely and effective care every day, making operational risks evermore present.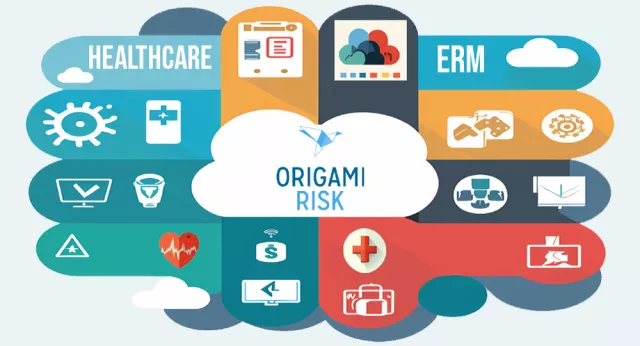 Using Frameworks and Technology to Implement and Grow a Healthcare ERM Program
Origami Risk offers a customizable healthcare ERM solution that supports risk management frameworks to identify, assess, measure and communicate risks. Their tools enable organizations to establish effective risk management programs.
SUPPORT YOUR TEAM WITH THE BEST SOLUTION AND SERVICE EXPERTS IN THE INDUSTRY
Origami Risk was ranked the #1 Healthcare Safety, Risk & Compliance Management  Solution in the 2022  Best in KLAS  report, with an overall score of 92.2. This recognized our continued dedication to providing our clients with the market-leading healthcare solution suite and client service team.