Resources
It's important to demonstrate the value of technology to secure an investment. This will expedite approvals and get the technology in your hands faster, so that you can start having an impact sooner. Origami Risk has a collection of resources dedicated to this topic to help you in your journey for Risk, Compliance, and Safety technology.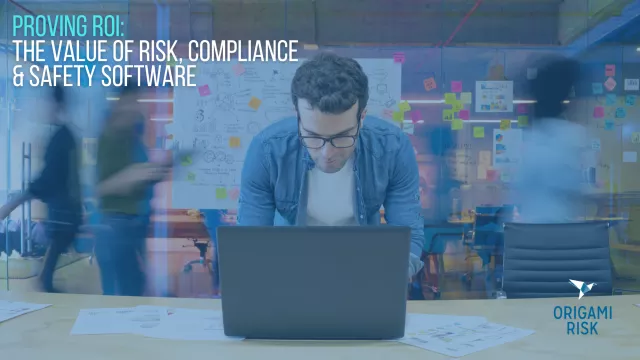 On-Demand Webinar: Making the Case | The Value of Risk, Compliance & Safety Software
Industry veterans Patrick O'Neill — Redhand Advisors' President & Founder, Paul Brandel, Risk Manager at US Foods, and Neil Almond, Insurable Risk Manager at Tesco, discuss actionable tactics and share their experience on how to get the most return on investment with risk, compliance, and safety software.
Watch the on-demand video webinar here.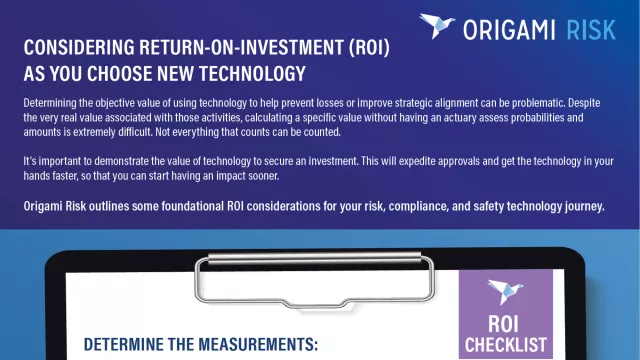 Checklist: Considering Return on Investment (ROI) As You Choose New Technology
Origami Risk outlines some foundational ROI considerations for your risk, compliance, and safety technology journey.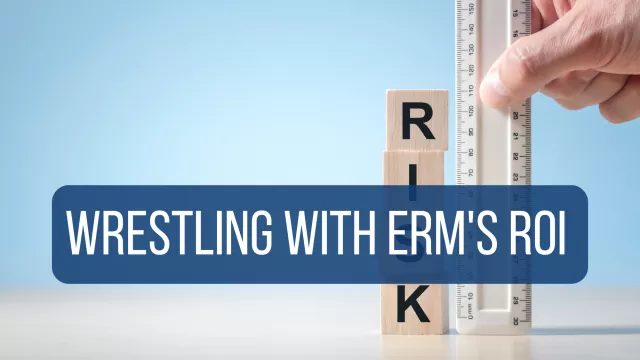 Wrestling with ERM's ROI
Trying to determine the value of enterprise risk management (ERM) is a difficult challenge. This article outlines measuring ERM value. 

Don't Underestimate the Importance of Understanding your Return on Investment (ROI)
Most organizations overlook the importance of calculating the ROI on an investment such as a RMIS until the end of the selection process, but starting early can make the exercise easier to complete and clearer to pitch to leadership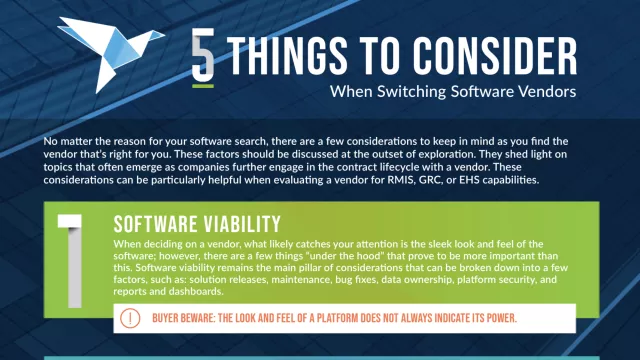 5 Things to Consider When Switching Software Vendors
There are a few considerations to keep in mind as you find the vendor that's right for you.
About Origami Risk
Origami Risk provides innovative risk, safety, and compliance solutions built on a single, highly-configurable cloud-based platform. Available as individual suites, our comprehensive RMIS, GRC, Healthcare risk management, and EHS solutions can also be combined to reduce redundant systems and data, lower administrative costs, and provide greater transparency and insight across an entire organization. Origami prioritizes service delivery. In addition to a focus on hiring and training exceptional people, we measure ourselves and set incentive compensation based on client satisfaction.
Contact us to learn more.
Solution Demo & Overview: COVID-19 Booster Tracking & Employee Testing
Download Now